ROCK PAINTING
(try it, it rocks)
IT MAY BE A PREHISTORIC ART, BUT ROCK PAINTING IS MAKING A SOLID COMEBACK on social media (just check your feeds).
It's easy to see why: rock painting is simple, serious fun, and accessible to anyone. All you need are the stones to give it a try and Sharpie Paint Markers to create bold, colourful designs that will wow your friends and followers alike.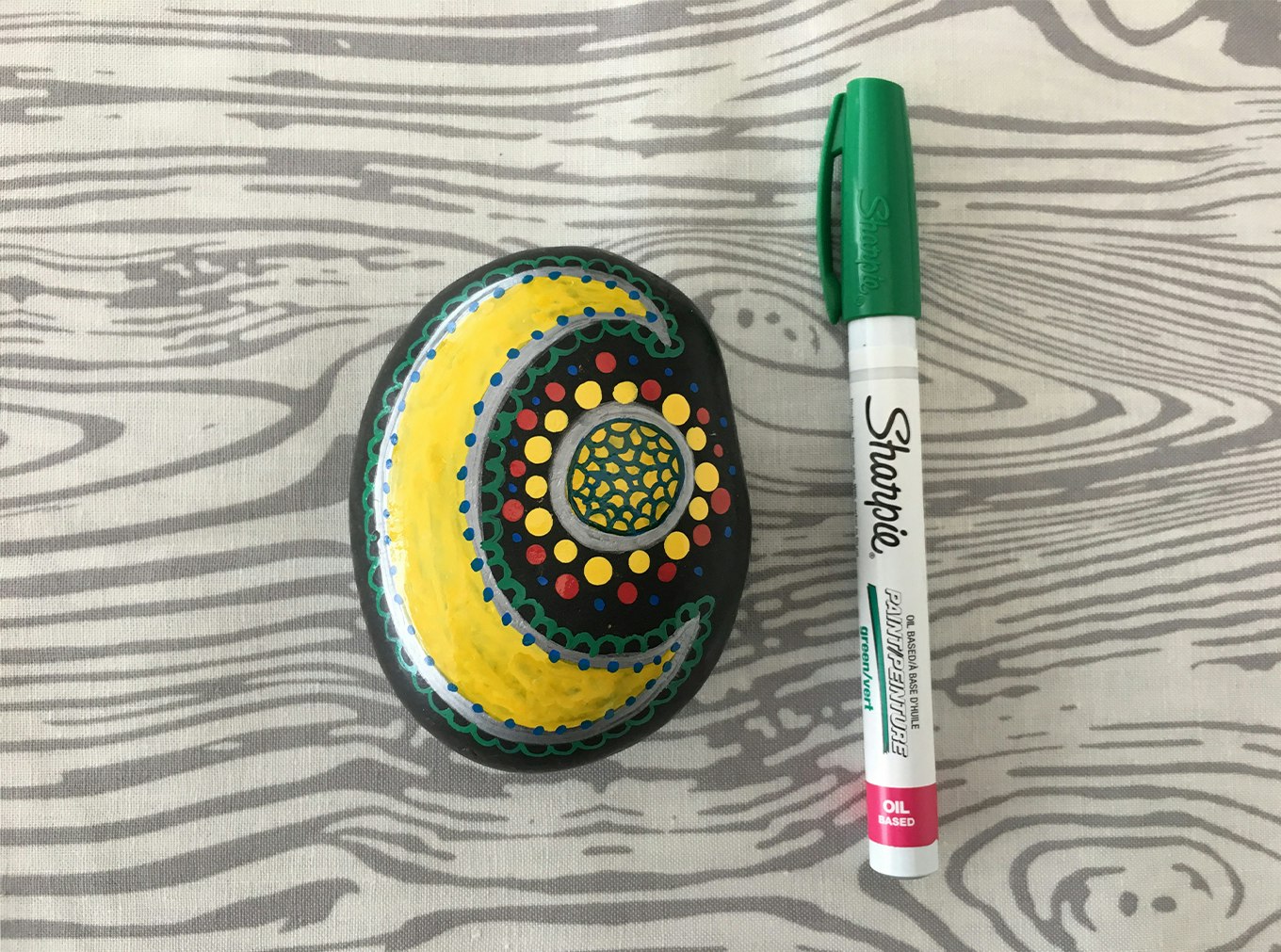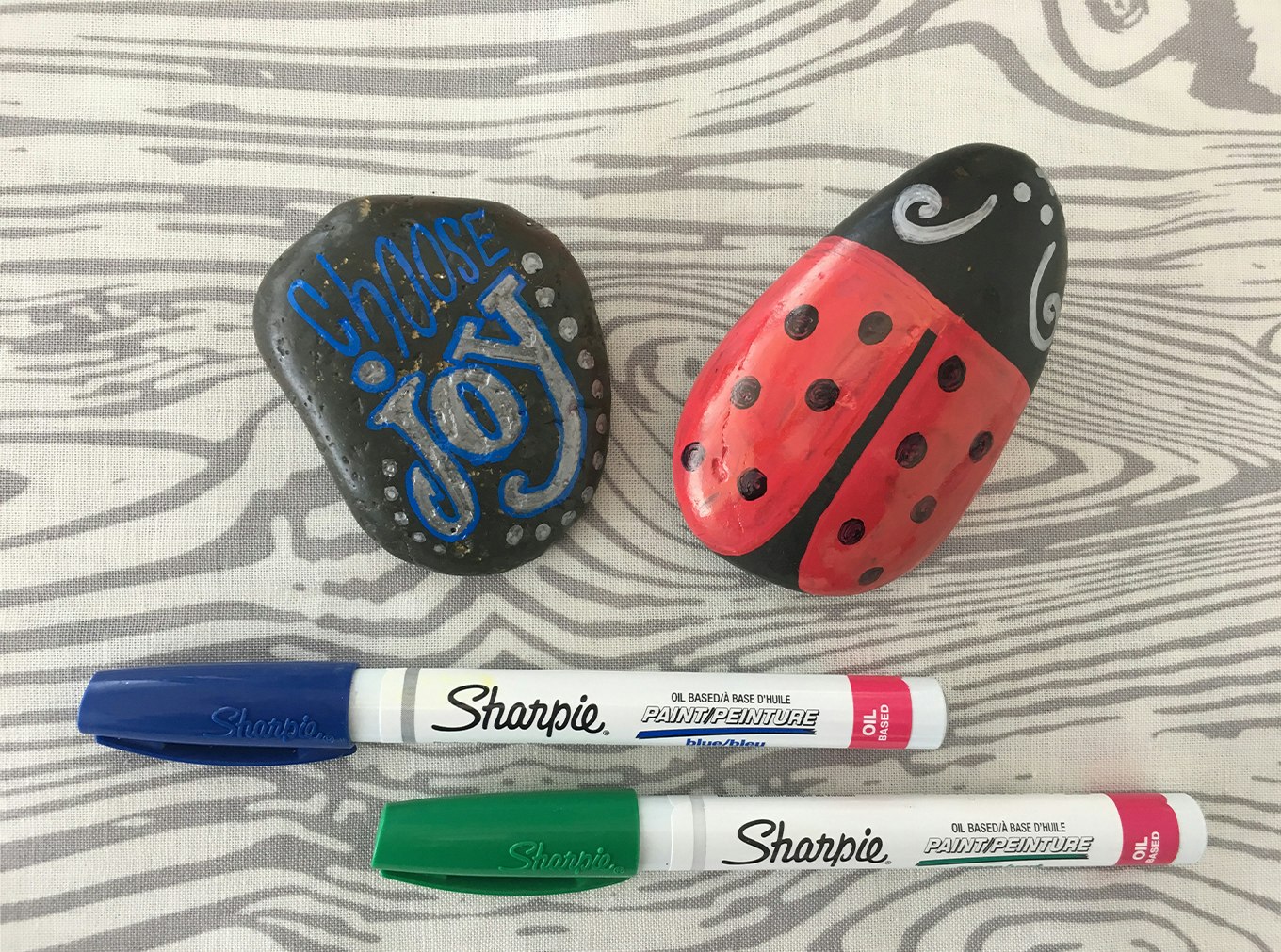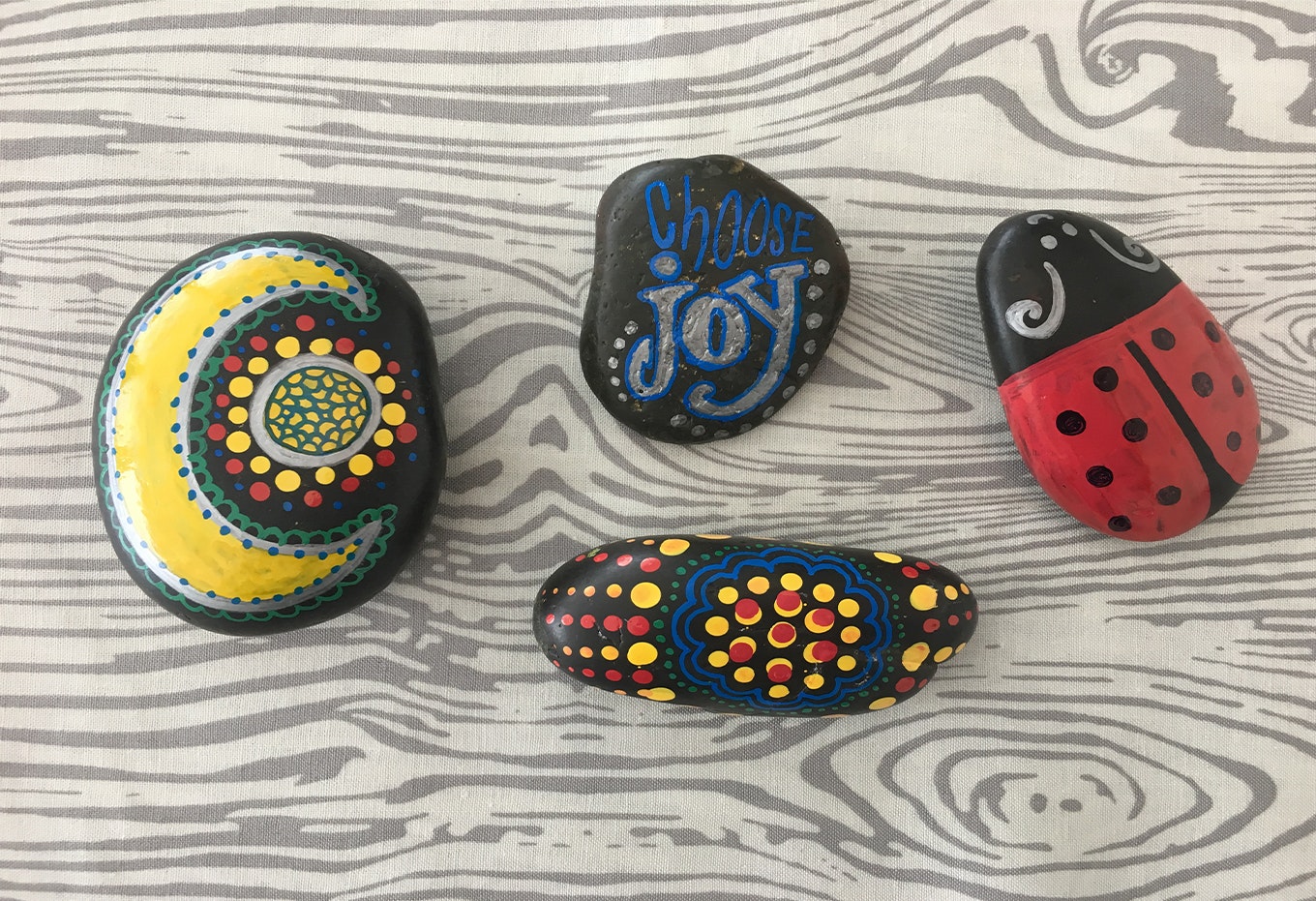 WHAT'S AWESOME IS:
There are zero rules to rock painting. But here are some simple pointers to make your Sharpie creations rock a little harder:
START WITH THE RIGHT STONE: While there's no shortage of rocks lying around, for painting purposes one kind works best: FLAT AND SMOOTH to give you a large enough surface to work on.
If not from your backyard or local lakeshore, you can score the perfect painting stones from any home improvement, gardening or landscaping store.
GET INSPIRED: Hop online to discover how others are elevating the rock painting form, and to find some cool design ideas you can make your own.
OUTLINE YOUR DESIGN: Depending on how complex your design is you may want to trace it in pencil first.
TIP: White pencil shows best on darker rocks.
COLOUR IT IN: Your stone is a creative canvas for literally anything that inspires you. Use your Sharpie markers to write an inspirational quote, fave song lyric, or symbolic design you can carry with you anywhere.