DRINKWARE
YOU ARE:
A super stylish DIY-er who puts a personal touch on everything you own.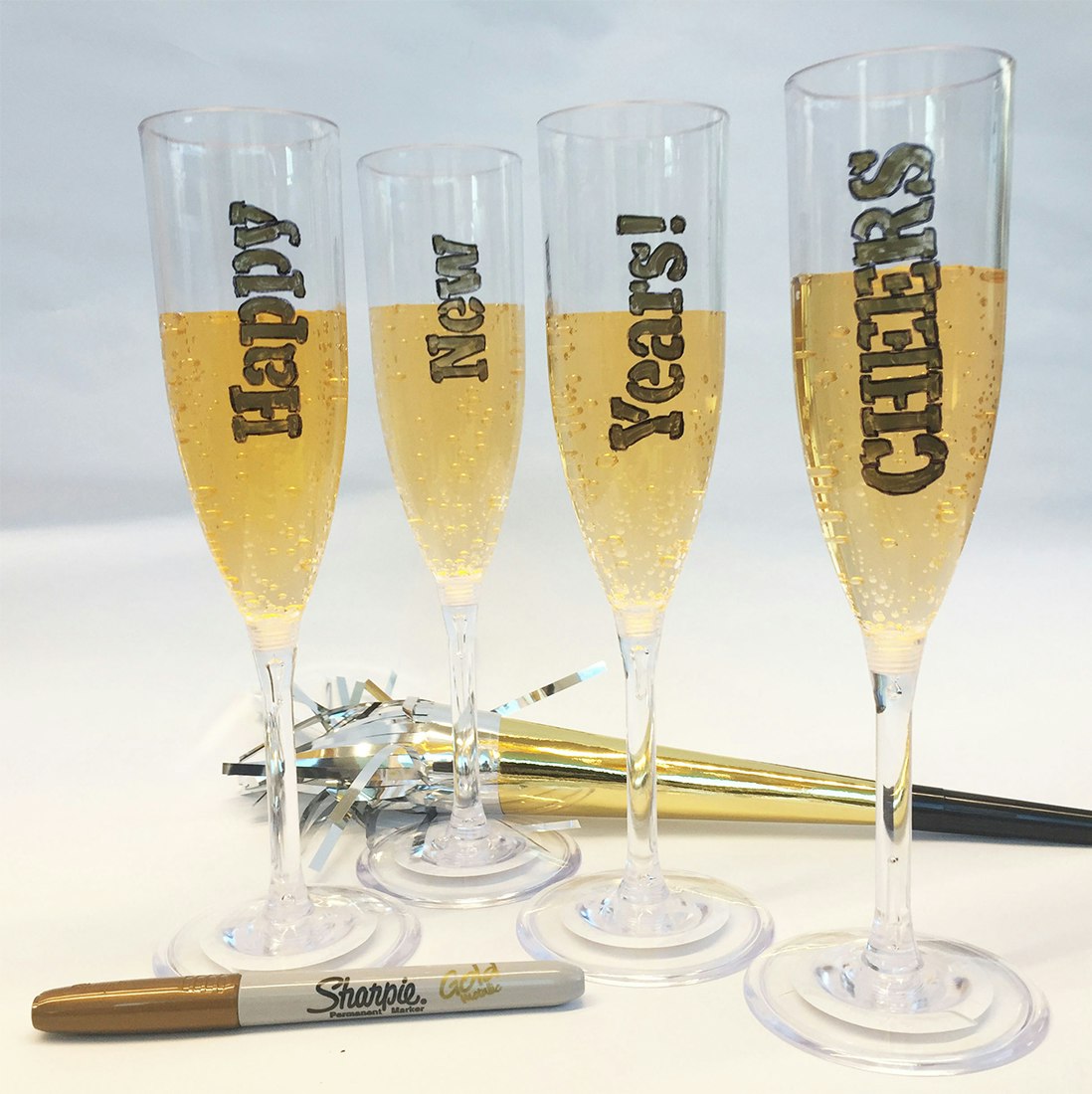 Home is the ultimate form of self-expression. And you've decorated yours with personal touches and flourishes that express your sense of style throughout. But there's one thing you may not have thought about personalizing:
Your glassware.
In just a few simple steps, Sharpie® permanent markers can help transform your nondescript drinking glasses into individual works of art. Your company will think you dropped big bucks—but you'll know better.
STEP 1:
Start with a set of Sharpie Oil-Based Paint markers made to write on both glass and plastic in bold, permanent marks. Choose your favourite bold, brilliant colours.
STEP 2:
Grab the wine or drinking glasses hiding out in your cupboard—or purchase a fresh set from any home store.
STEP 3:
Start decorating! Make sure that your marks stay one inch below the rim of your glass/cup.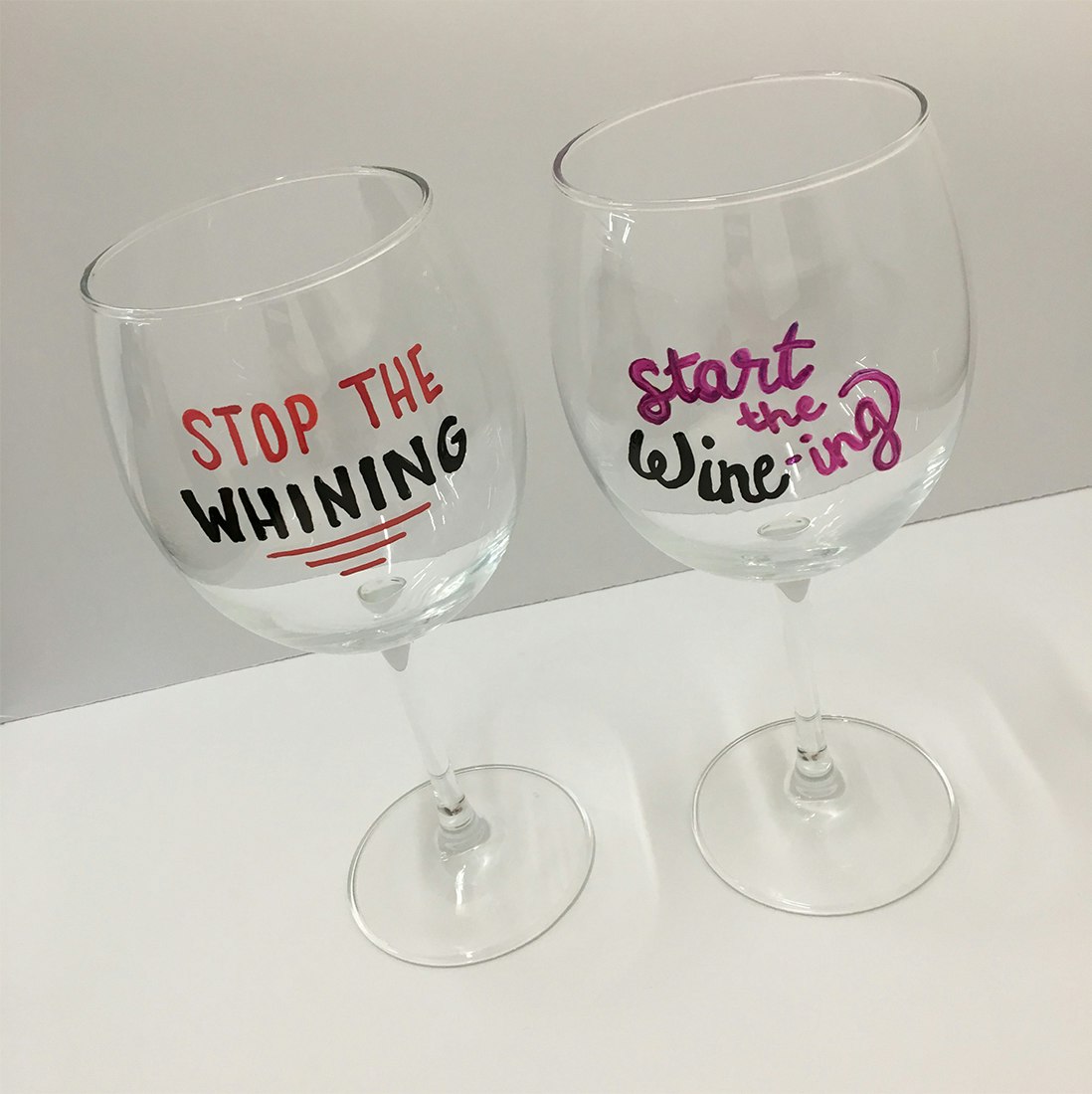 OPTION 1—POINTILLISM:
A super easy decorating technique, Pointillism lets you create custom designs using a simple series of dots. Using your Sharpie marker, start your dots at the base of your glass and work upward to create a ripple effect.
Use two complementary colours or Sharpie Metallic Permanent Markers to add shine. For glasses with a fun, personalized message, use stencils and draw your dots around the letters.
For glasses with a fun, personalized message, use stencils and draw your dots around the letters.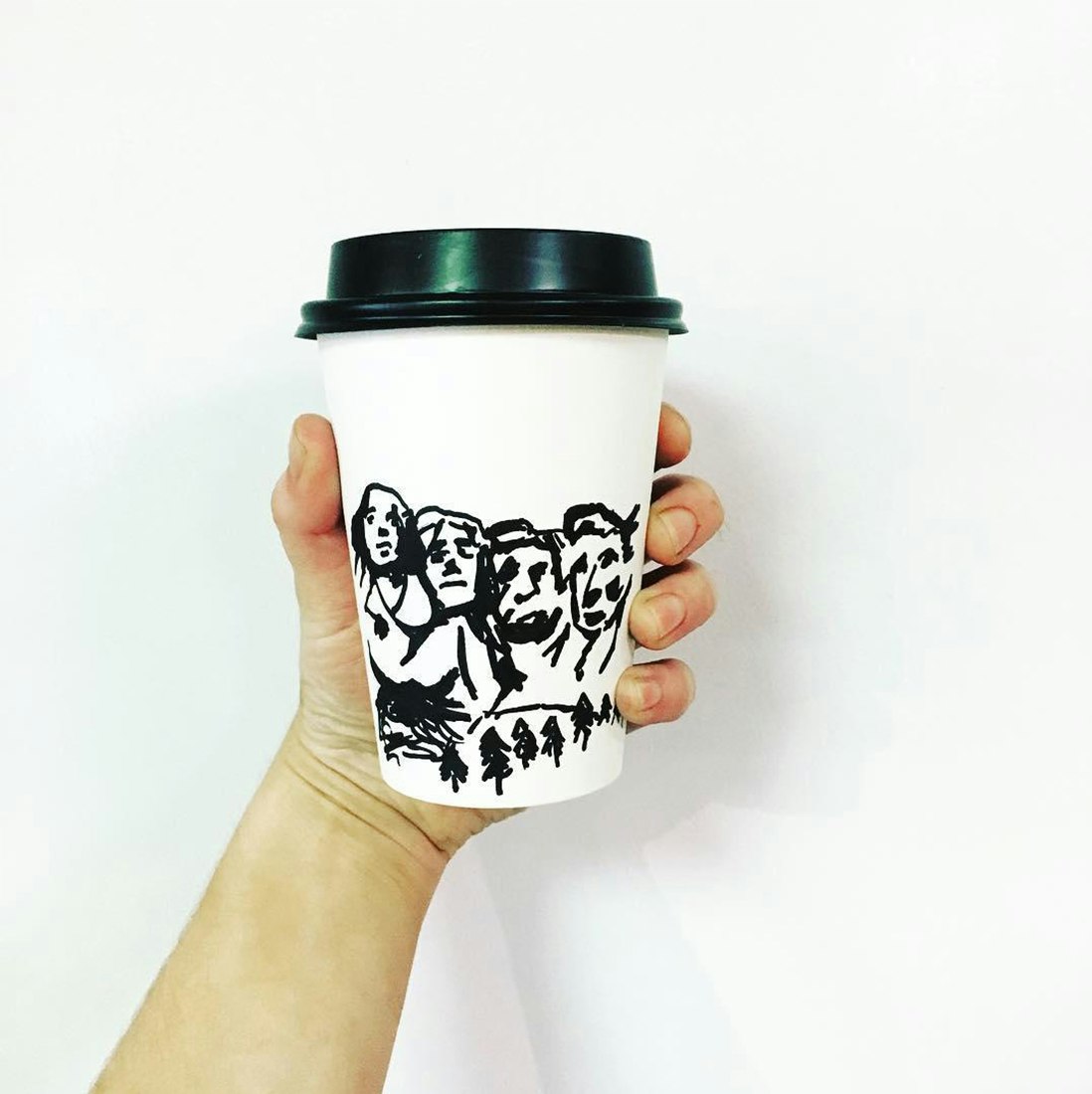 OPTION 2—CROWD-PLEASING CUPS:
Kick off your summer pool party or Bar-B-Que with customized drinking glasses your crowd can't get enough of:
Personalize disposable plastic cups with Sharpie Extreme Markers that won't smudge from condensation or fade with the heat of the hot summer sun.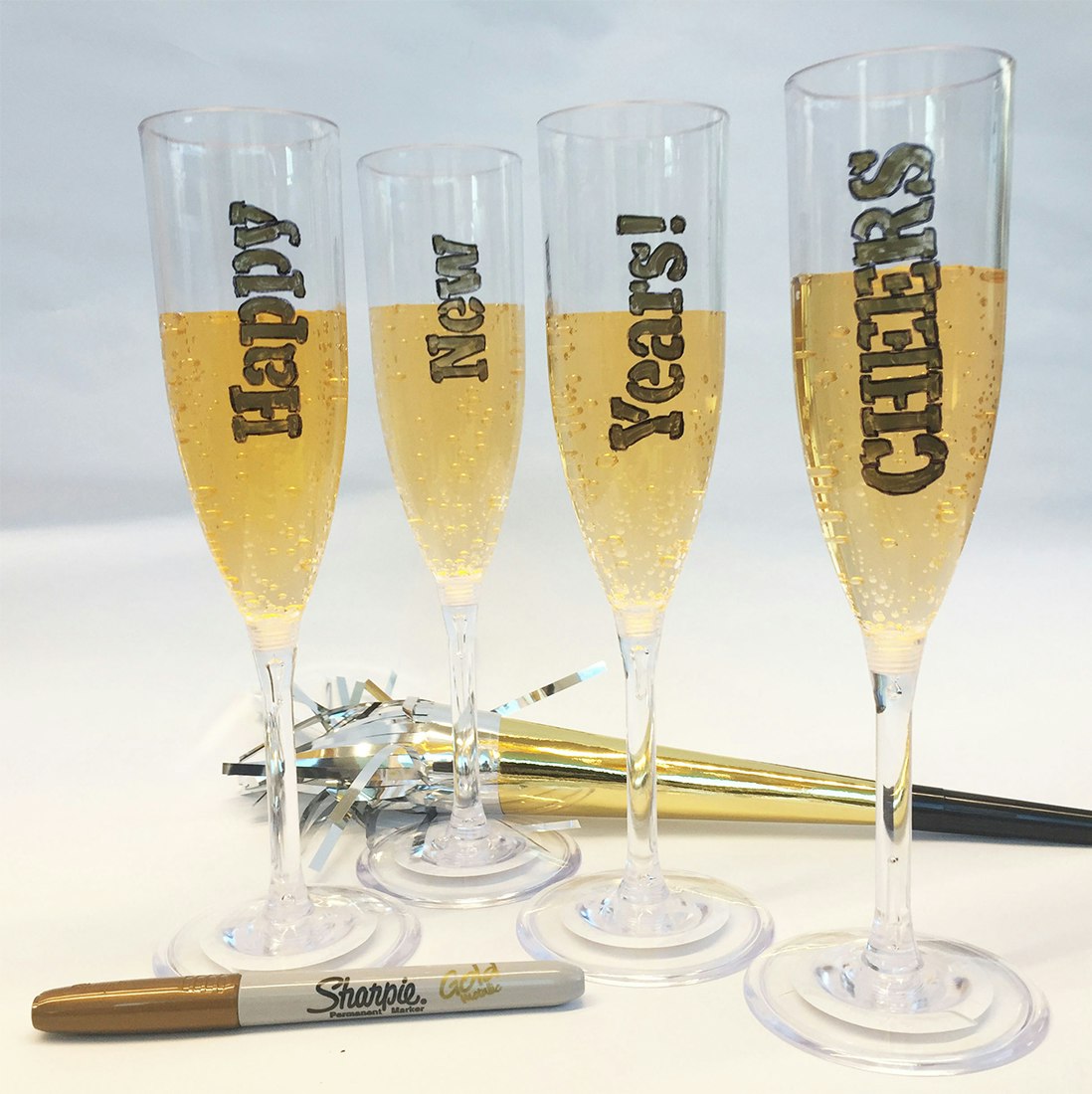 OPTION 3—SEASONAL SIPPERS:
Use Sharpie Metallic Markers to decorate your holiday drinking glasses in artful fashion. Shine on and stand out with gold, silver or bronze designs that pop on glassware for an electric effect to thrill partygoers.
OPTION 4—MORNING MUGS:
Kick-start your morning routine with a to-go mug personalized with Sharpie Fine or Ultra-fine. Customize your mug with an inspirational quote to motivate you through the day and maintain a positive attitude.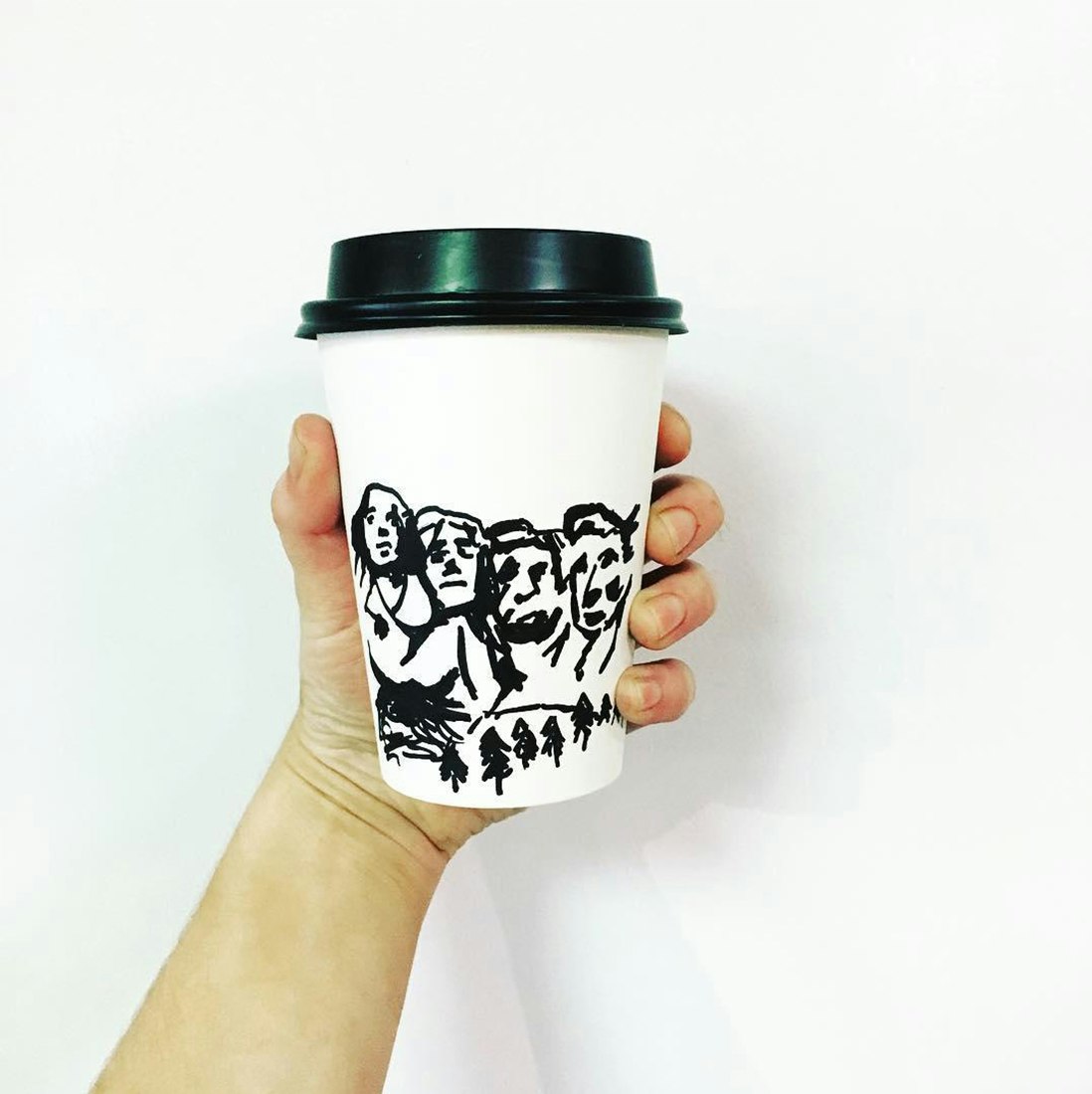 #uncapthepossibilities