BULLET JOURNALING
YOU: "Between school, sports and social life, trying to keep track of everything I have going on is out of control.
There's gotta be a better way."
SHARPIE®: "We feel you. And there is—it's called bullet journaling."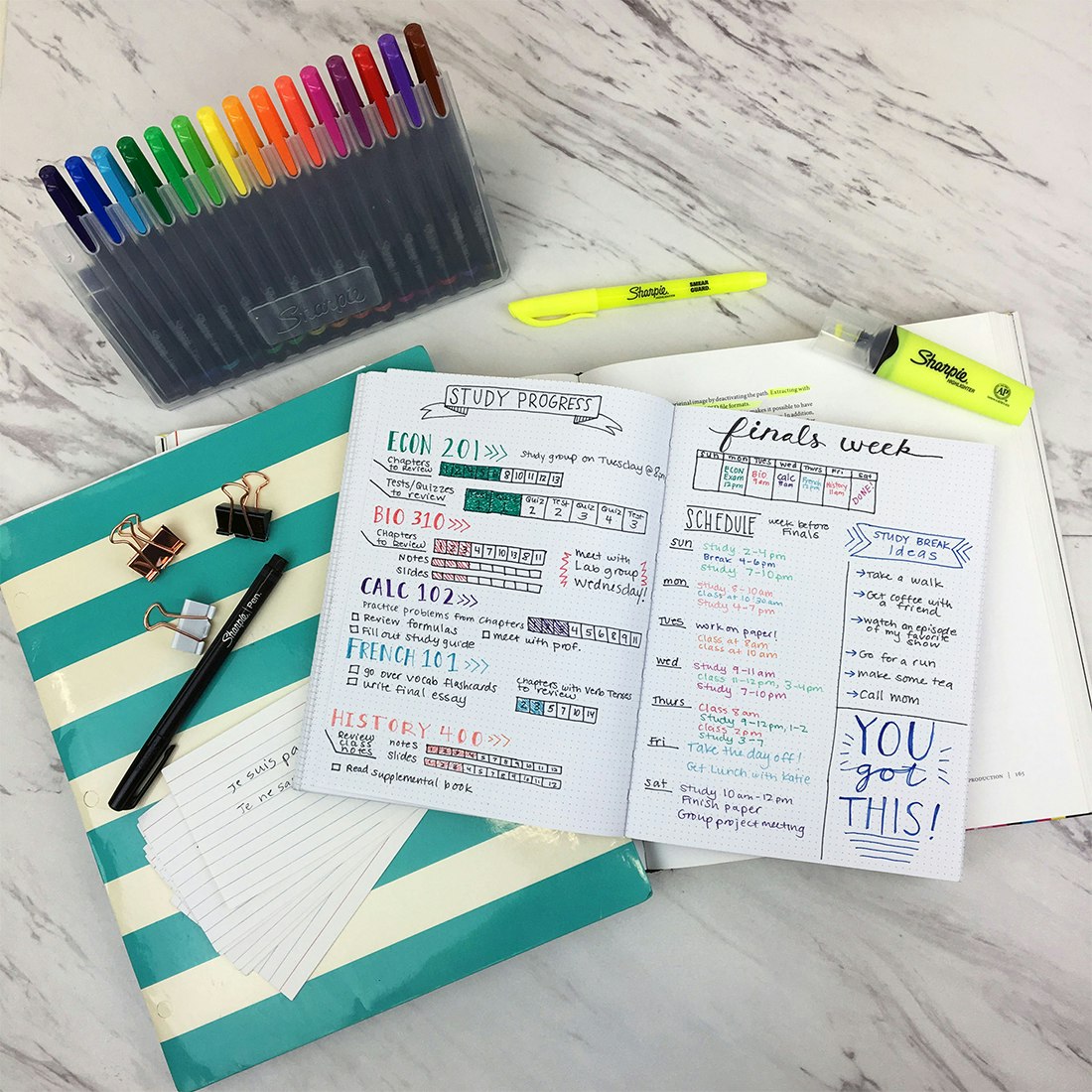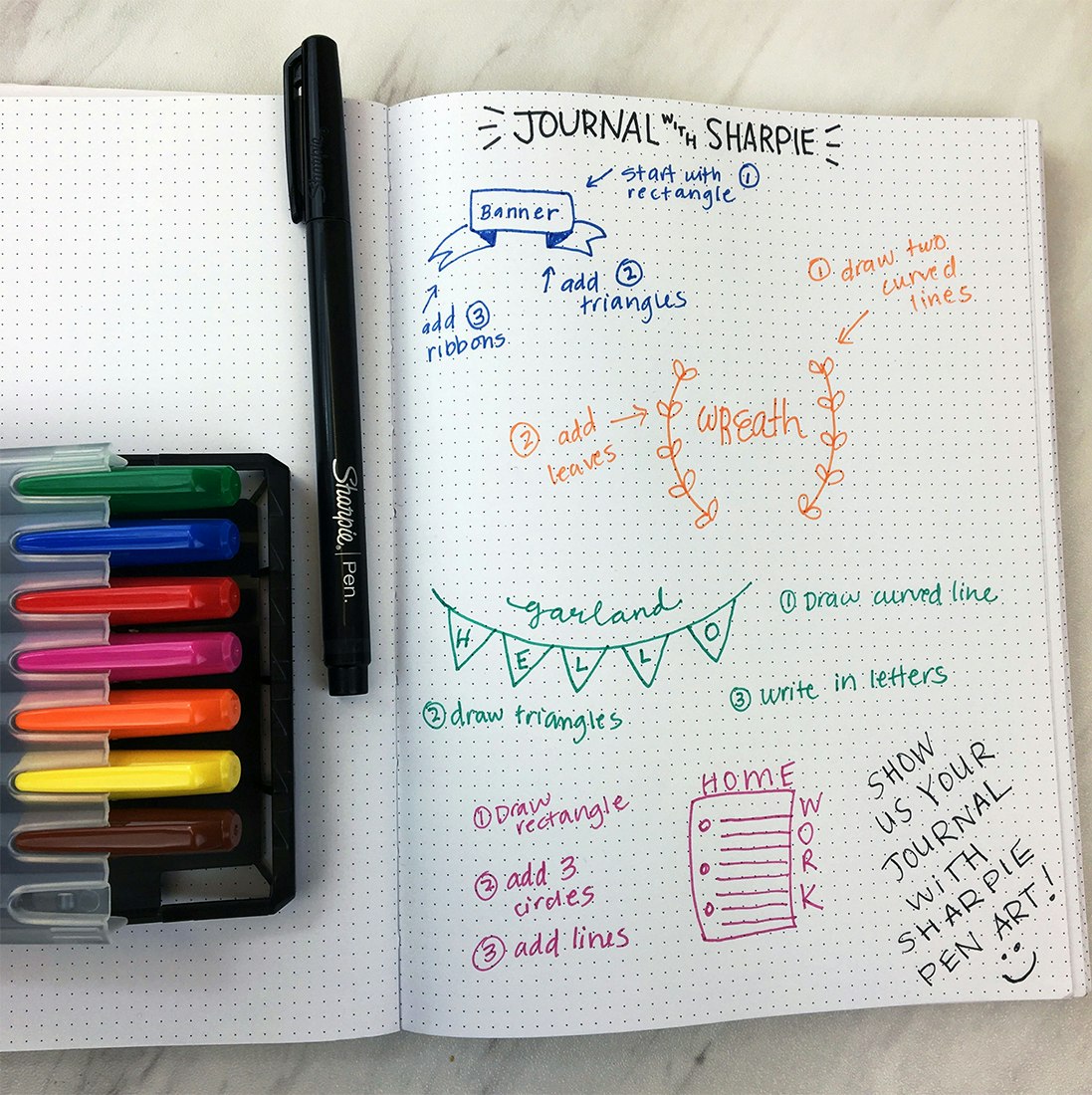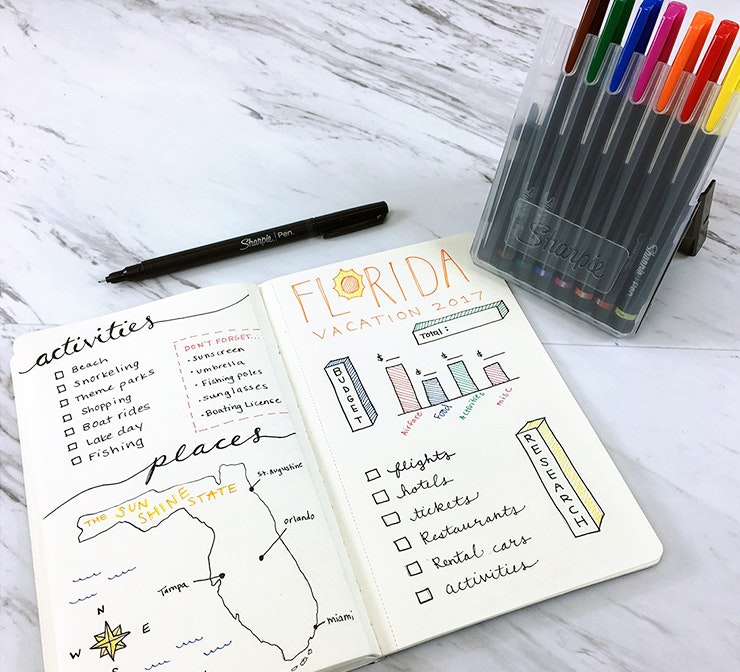 The best part: all it takes is a blank journal and a pen. So naturally, Sharpie—with a brilliant array of boldly-coloured inks and versatile tips—has all the right writing tools for the task at hand:
NEW Sharpie Art Pens: With 21 brilliant, no-bleed colours for writing nonstop notes and tasks while keeping your pages clean, neat, and smudge-free.
Sharpie Ultra Fine and Metallic Markers: With over 30 bright, pop-off-the-page colours plus shiny metallic inks ideal for doodling, sketching and drawing to personalize your journal inside and out.
Sharpie Clear View™ Highlighters: With a clear, see-through tip that ensures you only highlight only the exact text you want—and nothing that you don't.
Sharpie Fine Markers: Let you write with clean, sharp lines in compact writing spaces so you can fill in every can't-miss detail.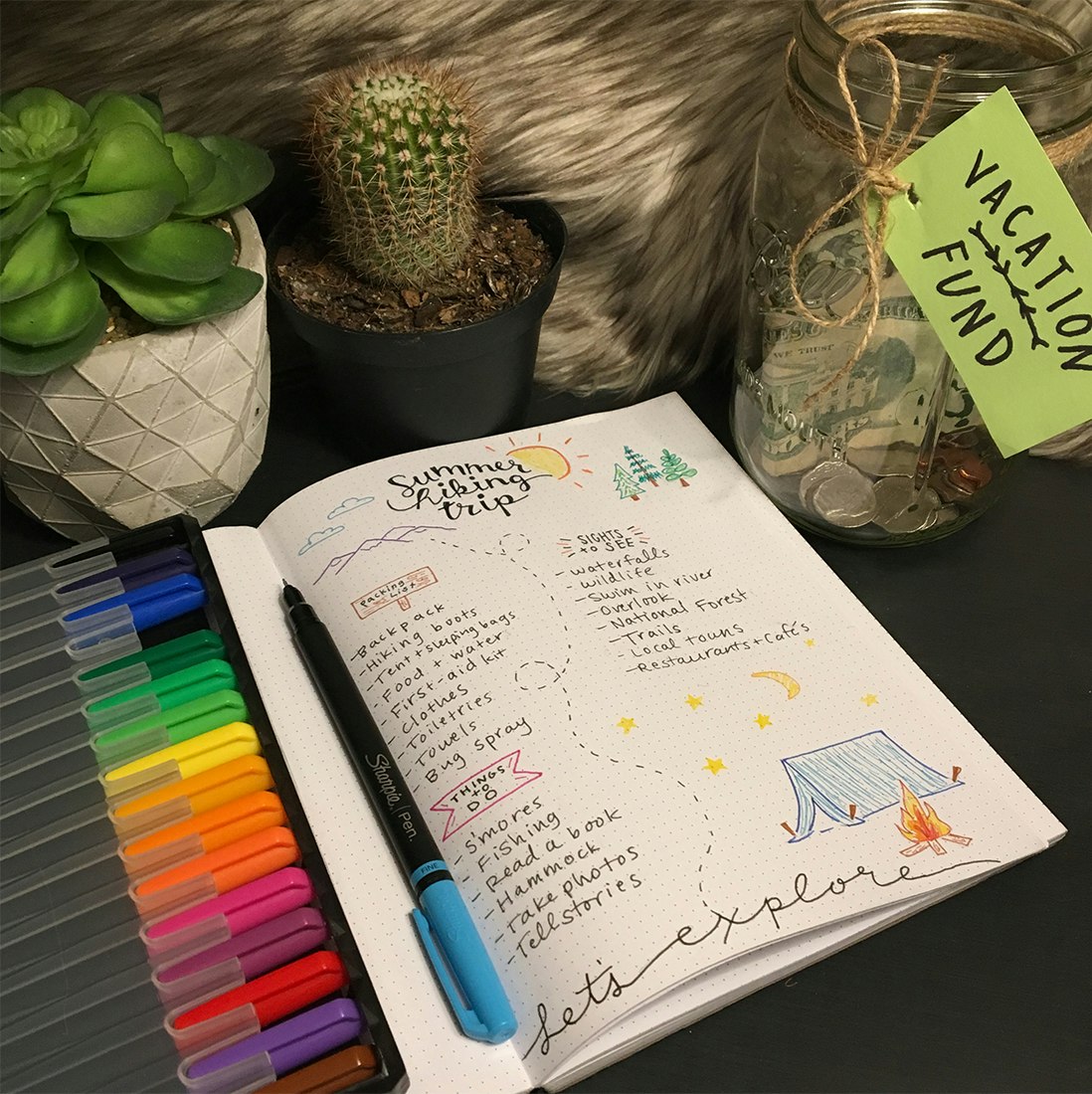 You're on top of all the cool trends when it comes to clothes, music, and celebrities. But one you maybe haven't heard of is bullet journaling.
Basically, it's a smarter, more efficient method for organizing your life—so you can get more out of it. Different from a planner, and more fun and efficient than a digital device, a bullet journal is a simple pen-and-paper way to:
Create a calendar

Take notes

Create and track to-do lists

Remember important dates

Personalize your journal in your own style

And tons more
Check out how it works here: www.bulletjournal.com
Old-school meets new-school in this hardcopy life hack that actually makes organizing a joy. So, stock up on Sharpie Permanent Markers and discover your bullet journaling bliss.
#uncapthepossibilities